Hey, how goes it? I hope you are all doing well. 🙂
Today's post is going to be fairly short. I can hear all the cheers and sighs of relief from here. Would you mind toning it down? You're liable to hurt my poor feelings (lol). Thank you. That's much better. Anyhoo, I come to you today in hopes that you guys can help me with something.
I was in the middle of my nightly shower when an idea suddenly popped into my head. Come to think of it, all of my seemingly "good" ideas are inspired in the bathroom. I wonder why that is… 
It seems that I feel compelled to start a new website and create a web-novel out of it. Though I love this blog ever so much, I am a fiction writer at heart. Sharing my past and present life with you all has been a cathartic and blissfully challenging experience thus far. However, I have recently developed a strong yearning to return to my roots. 
Currently, I am quite afflicted with a serious (and lengthy) bout of writer's block, which has prevented me from moving forward with a novel of mine. When I say "lengthy", I mean LENGTHY. It's been about four years of write, delete, write, delete. Though this particular book is the most meaningful thing I've ever written, I must admit that I am… apprehensive about actually finishing it. 
You see, finishing a book would mean that I'd be required to actually do something with it. You know, like, find a literary agent and actually try to get published. My book would no longer be a cog in the never-ending quest to "take my writing more seriously", nor would it remain some oversized file taking up space on my external hard drive. Instead, it would be a life-long dream coming to fruition: a fully finished manuscript. 
However, it would also mean that I'd have to summon the confidence to have my work picked to shreds and rejected. lol. Not so dreamy! 😀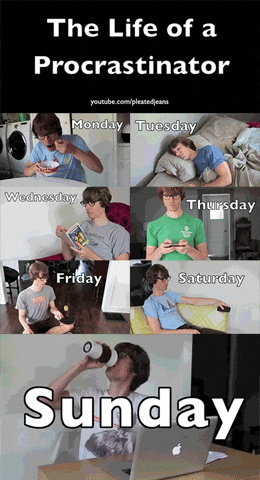 For some reason, I'm only getting older by the day (Why isn't immortality a thing yet???), so procrastination isn't exactly my best friend anymore. If I'm going to break through my writer's block, I've got to get back to writing fiction on a consistent basis. Creating a little web-series might help me get back on track. It would simply be for fun, so I wouldn't feel the same pressure to be so "perfect". Best of all, I would still be able to practice and improve my fiction writing skills.
So, here's where you guys come in: Would any of you find it interesting or entertaining to read my material if I were to start such a web-novel? 
I'm honestly not sure what it would even be about. I've been wanting to experiment with science fiction for awhile (I've never done anything remotely similar before).
I've also been wondering what it would be like to write a romance story— Nothing too sappy though. Bleh! I don't think I could ever stomach writing something super lovey-dovey (lol), but it might be fun to give it a more cerebral slant. 
Maybe you all could offer some ideas that I could incorporate. What if I gave readers the opportunity to sort of "vote" for what happens next? That could be a lot of fun.
If any of you lovely readers would be interested in such a series, please let me know by giving this post a like or sharing a comment below. 
Thanks so much for taking out the time to read this little announcement and share your thoughts. I appreciate all of you more than you know. XOXO ❤
---
If you enjoyed this little blurb I'd greatly appreciate you giving it a like or sharing it with someone you think might also enjoy it.
Also, don't forget to follow this blog for more stories and ramblings! Ciao for now! ❤
*Main photo from Pixels. Gif from Giphy.*